Blog Article
est. reading time

0 mins
Four ways technology can help small airlines punch above their weight
Small airlines are making a big impact in the aviation industry. Discover how carriers are embracing new technology to snatch advantages that were previously only possible for much larger carriers.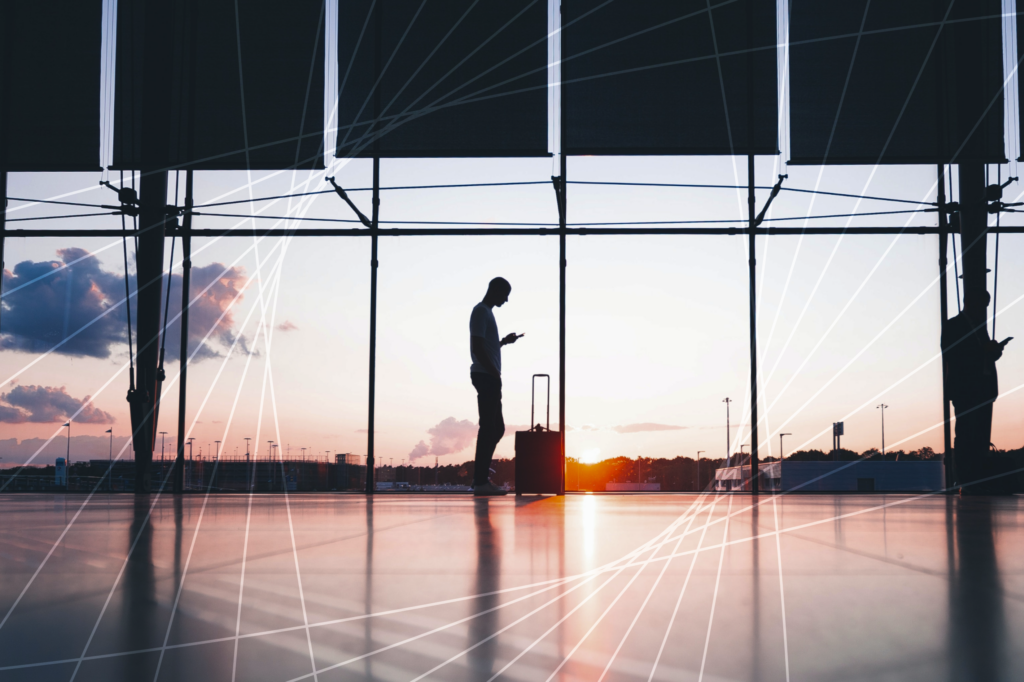 From financials to federal regulations, small airlines have a huge number of things to stay on top of – and they can sometimes feel like a burden. But compared to bigger businesses, your scale can afford you real nimbleness and flexibility. Embrace these freedoms, level them up with some of the sophisticated tools that are on the market today, you might just find yourself equipped to make an impact that outstrips your size. We've taken a look at just some of the ways airlines around the world are doing this already.
1. Select software that moves you forward
Among other things, airlines are built on fleets, employees, and slots. Getting these right is essential to running a profitable operation. But they're also built on something else: software. Choosing the right PSS is an often-rushed fundamental decision that can have a major impact on your ability to adapt and grow in future. Many PSSs will require waits of several weeks (or even months) every time you want to add a new route or adjust your fare classes – and these delays can cost you a lot down the line. So when evaluating your PSS, make sure you're looking out for complete flexibility – and that you're in control, rather than having to get someone else to make the changes for you. If you're looking for a benchmark, AeroCRS PSS by GO7 is a good place to start, with a reputation as one of the most flexible on the market.
2. Own the essentials, outsource the important
No IATA code? No IT department? No problem. An entire ecosystem of products and services has emerged in recent years to help airlines have global presence without the historic upfront investment and complexity. For example, gone are the days where getting into the global distribution systems requires an IT department and an IATA code. Instead, global ticketing partners like W2 by GO7 can take this off your hands so you can focus on what's essential.
One real benefit to watch out for: some of these services have absolutely no upfront costs, so you only pay when you start receiving bookings. These tools can allow you to achieve significant reach without any initial expense. And by taking a 'test and learn' approach and monitoring progress, you can decide down the line – with a lot more certainty – what's worth bringing back in house.
3. Straightforward selling
Speaking of GDSs, it's now possible to sell your rates in a vast array of channels using just a couple of tools. Make sure your PSS includes an Internet Booking Engine for your direct channels. Don't forget the OTAs and meta sites: take care of them with an NDC product, or a solution that's integrated with your PSS. And W2 sub-hosting can get you present in the leading GDSs of your choice plus gives you access to global TMCs and many potential interline partners.
In the easiest-to-implement cases, a third party can take care of all the admin from filing your schedule and fares, handling payments and even managing currency conversion. Once you're up and running, you just receive a payment minus any commissions. To get the ball rolling, speak to us here at GO7 – we can recommend and set up an end-to-end solution using our W2 and AeroCRS product families for every airline.
4. Focus on what matters
Even in a small airline, there can be so much data that it's hard to know where to concentrate your efforts. And without an analytics team to help, taming the raw numbers to generate insight can feel incredibly daunting. Luckily, a new breed of tools has come to the market to help businesses make sense of their performance – including some that are designed specifically for airlines.
For example, AeroCRS Analytics by GO7 can pull in data from a range of sources, show you a range of standardised reports, and allow individual employees to configure dashboards that are most relevant to their responsibilities. That puts expert-level decision-making at everyone's fingertips, without a big investment in technology and specialist employees.
Collectively, these innovations are equipping small airlines to closely monitor their bottom line while growing their reach and revenue. By exploring the capabilities of modern technology, focusing on what matters most, and outsourcing secondary tasks, small airlines can make a big impact on their operations.