Blog Article
est. reading time

0 mins
Meet GO7
We've got a fresh new look to match our vision for the future. In the past few months, we've grown on the foundations of these brilliant companies — WorldTicket, AeroCRS, and Air Black Box — as a group under 777 Travel. 777 Travel brought our companies together but the time is right for our next chapter.

That's why 777 Travel became GO7. With GO7 we're simplifying our customer proposition making it easier to understand our product suite and provide more value to our customers. With a brand new identity and an ambitious outlook in the travel tech industry, GO7 is capturing the energy and momentum through transformation and innovation.
Our core belief is that technology has a significant role to play in unleashing airlines and the experience they offer. In a world where everyone expects more, airlines can deliver by being agile, flexible and willing. For us, that means putting the customer at the centre of what we do. So that airlines can find new ways to keep the world travelling.
Why GO7?
Our new name and logo represent the essence of our new brand: a travel platform with innovation, a customer-centric approach and momentum. That's our center point, the "O" of GO7. Beyond that, you'll notice some new colours, words, and designs, which are all inspired by our love of travel.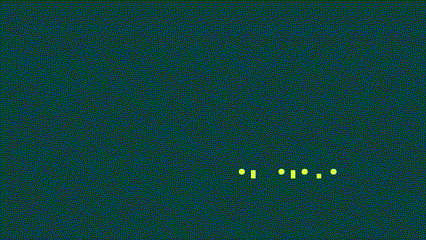 "GO7 is an exciting new brand that captures the spirit and scale of our ambition in travel technology. We're a challenger brand built on deep travel experience, full of talented colleagues with a passion for applying cutting-edge technology to address opportunities in airlines that move the dial. GO7 is a brand platform that embodies the energy, momentum, pace and optimism of this valuable purpose and mission."

James Millett, Group Aviation & GO7 CMO
Our mission has never been clearer
GO7 is a big change. But don't worry, what makes us special hasn't. Our mission has never been clearer. We are committed to empowering airlines by putting power back in their hands. As the passion and expectations for travel continue to grow, we want to make it easier for airlines to navigate the complexities of our industry and deliver for customers.
That's why we're evolving our technology. Our GO7 product suite puts the power back in the hands of airlines through a re-architected platform that offers system-agnostic, modular products—flexibly designed as a "one-stop" or bespoke solution. And most importantly, without adding complexity.
There's more passion and desire for travel from consumers than ever before, and demand is surging from new places and new operators. GO7 is an exciting moment for us and a key milestone in our journey to help airlines and travel brands meet this demand, generate more dynamic experiences and accelerate revenue growth without adding layers of complexity. This moment also recognises our valued customers and partners who have supported this journey and will be at the centre of everything through our next chapter."

Meir Hadassi Turner, CEO of GO7